The Best Bounce House Rentals in Kissimmee, FL
The Best Inflatable Rentals in Kissimmee!
Experience the ultimate party entertainment with Leaping to Fun, the leading provider of bounce house rentals in Kissimmeme, Florida. We are proud to be the company of choice for all bounce house needs in the Kissimmee area, including the neighborhoods of Celebration, Windermere, and Winter Garden.
Our extensive selection of inflatables, from bounce houses and water slides to obstacle courses, offers a fun experience for both children and adults alike. No matter the occasion, our bounce houses are an ideal way to add an element of excitement to any event. We also offer a wide array of tables, chairs, and tents for your party needs, ensuring that every event we service is catered to our customers' specific needs.
Leaping to Fun is renowned for its exemplary customer service. We respond to all your questions promptly, ensuring a seamless rental experience. With competitive prices, quality equipment, and dependable delivery, we cover everything you need to make your party an unforgettable experience.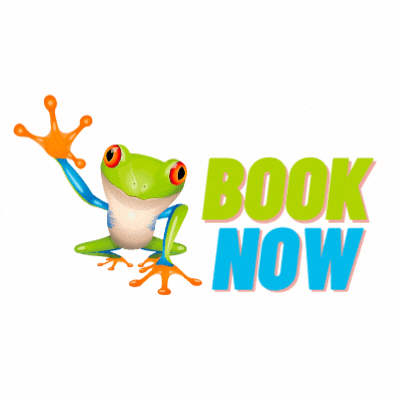 Easy Online 24/7 Booking!
Booking online has never been easier than with Leaping To Fun!

1. Simply click the book now button
2. Choose the date and time of your party, and
3. Select the item/s you need for your party or event
4. Enter your info and pay a small deposit and that's it!

Our easy-to-use system even lets our customers know what items are available in real-time! From renting bounce houses, bounce houses with slide combos, obstacle courses, tents, and chairs to bubble machines....we have it all! Our top-notch staff will deliver on time and make sure your party goes smoothly.
Unique Bounce Houses and Inflatable Games For All Ages!
In addition to our range of inflatables, we also offer a variety of games and concessions, including a popcorn machine, perfect for adding that extra touch of fun to your event. Whether it's a child's birthday party at a school such as Thacker Avenue Elementary or Celebration K-8, or a larger event at Holy Redeemer Catholic Church, we are the one-stop-shop for all your party needs.
We service a broad delivery area, reaching as far as Orlando and other cities in Central Florida. Be it the scorching sun or the unpredictable wind, our team ensures prompt and safe setup of all rented items at your chosen location.
Ensuring ease of navigation through our options, our online reservation system allows you to place an order at the click of a button. Secure payment options further enhance your experience with us.
24/7 Easy Online Ordering
Select the Date and Time of your party or event
Everything displayed after date selection is AVAILABLE for rent
Select the items you are interested in
Pay a small deposit or pay in full
Instant order confirmation = Peace of Mind
Why Choose Leaping To Fun?
Great customer service that works with you through the entire process
More 5-Star Google reviews than our competitors
Always receiving new inventory for you and your loved ones
All of our equipment is high quality, clean, and sanitized
On-time delivery and setup
We take pride in bringing joy and laughter to parties, leaving a lasting impression on your guests. It's not just about the children; our inflatables, including our water slide rentals, offer a unique way for adults to relive their kid days.
So, when planning a birthday party, school event, or any fun-filled gathering in Kissimmee, FL, don't forget to rent a bounce house from Leaping to Fun. Choose us and let our wide selection, quality service, and competitive prices turn your event into an unforgettable memory for friends and family. Leaping to Fun is more than a bounce house rental; it's a way to make everyone smile!
Our Service Area
Proud to Serve The Following Areas:
Alafaya
Azalea Park
Buena Ventura Lakes
Harmony
Holopaw
Intercession City
Kenansville
If your party or event is beyond that radius, just let us know! We may be able to make special accommodations to suit your event.
NOTE: Fees may vary depending on how far you are outside our service area.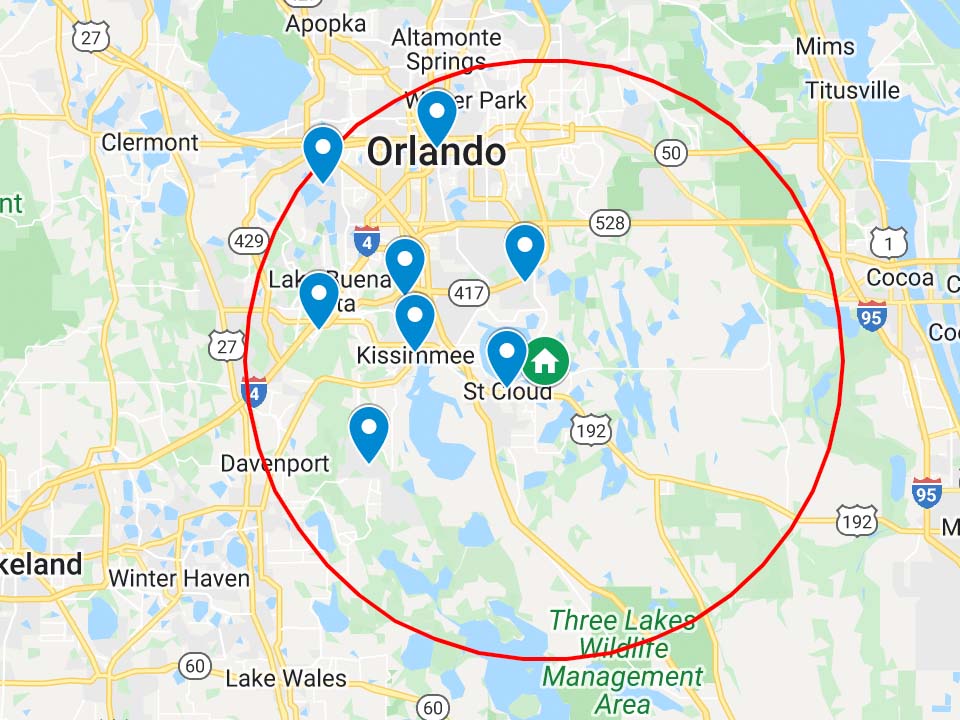 Why choose Leaping to Fun in Kissimmee, FL?
When it comes to planning a memorable event, the importance of choosing the right rental company cannot be overstated. Leaping to Fun in Kissimmee, FL, has everything you need to take your party to the next level. Whether it's a birthday party, family gathering, or a day of fun under the sun, our array of bounce houses, jumpers, and moonwalks will guarantee an unforgettable day for everyone.
Our rentals are much more than just an attraction. They are an invitation for children to jump, play, and make memories while fostering their imagination and physical fitness. For the parents, our rentals provide a safe environment where their child can enjoy endless hours of fun. But the fun isn't only for the kids. Adults can take a trip down memory lane, relive their childhood days, and create new memories alongside their family.
With our diverse collection of inflatables, there's something for everyone. From the classic bounce houses to the thrilling water slides, you can choose from a variety of options based on your event's theme and the age group of your guests. Moreover, our range of tables and chairs perfectly complements our inflatables, catering to the comfort and convenience of your guests.
Safety is our topmost priority at Leaping to Fun. We meticulously clean and sanitize all our inflatables, tables, chairs, and slides to provide a secure environment for your family. Our team of professionals ensures the safe installation and dismantling of all rentals, allowing you to focus on enjoying the event.
Leaping to Fun isn't just about providing a service; it's about creating an experience. An experience where every child's laugh, every adult's smile, and every family's joy intertwines to create unforgettable memories. So, next time you are planning an event in Kissimmee, remember, with Leaping to Fun, you are not just renting inflatables; you're crafting an unforgettable day of joy and laughter. We're looking forward to helping you create the perfect day of fun and excitement.